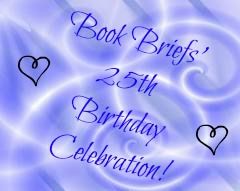 Today is my 25th birthday.
I am a
quarter of a century
old today, and what better way to celebrate a birthday other than an
EPIC giveaway
for you guys!
(I won't bore you guys with a rant about getting older and how fast time is going, i'll get right to the giveaway)
I have been cleaning off my bookshelves in anticipation of moving at the end of the year when I am done with law school, so I am trying to find homes for some of my books.
I have put together a pretty nice box of books! The books are a mixture of ARCs paperbacks and hardcovers. Mostly YA books but a few general fiction and adult books thrown in. If you win and you like adult books, let me know and I can make it more adult than YA.
So one US winner (sorry the box is pretty heavy) will get a MYSTERY BOX OF BOOKS!
-There will be at least 10 books in the box, maybe more as I continue to sort through my books
Ok, you want a peek? Here are three books that will be in the box :)
My contest policy applies
must be 13+
US only
fill out the rafflecopter
Good Luck! :)
Here is the button in case you want to grab it :)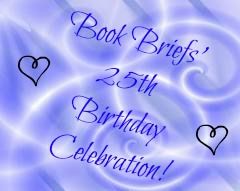 <div align="center"><a href="http://bookbriefs.blogspot.com/2012/10/gveaway-im-old-so-lets-celebrate.html" title="Book Briefs" target="_blank"><img src="http://i1100.photobucket.com/albums/g407/bookbriefs/birthday-1.jpg" alt="Book Briefs" style="border:none;" /></a></div>
If you enjoyed this post, please
Subscribe to Book Briefs in a reader
a Rafflecopter giveaway